SHIFT #1..........................................
SHIFT #2
Friday 4/30/10................................
Saturday 5/1/10
10 Hours= 5:30 to 15:30................
11 Hours= 4:00 to 15:00
100 Miles for 32 Fares...................
160 Miles for 29 Fares
$150 Net from $313 Gross......... ....
$250 Net from $412 Gross
$105 Lease/$33 Gas/$16 MTA Tax........
$105 Lease/$42 Gas/$14 MTA Tax
10 unique situations..........................
8 unique situations
I enjoy guessing exactly where and what purpose a passenger is off to when they provide a block or intersection as their destination. Call it creepy. I like to think of it as field work anthropology. A pleasant man in a fancy suit hopped in on Park in the 60s. He requested Fifth between 27 and 26th. Are you going to that building with all the chandeliers in the brightly lit lobby? No, I'm going to the not-so-fancy building across the street. Upon research, I found that it is the NY MarketCenter, 20 historic floors with over 200 showrooms for trade shows from a wide range of product categories. I'll leave it at that for now.
ONE'S STRANGE URBAN LANDSCAPE IS ANOTHER'S WORKPLACE
Just before 9 A.M. a Mexican man hurried out of Grand Central Terminal and approached my window very timidly. It's the second time in two weeks I got a fare to the Mexican Consulate with under 10 minutes to make it there on time for a crucial appointment. I think it's important for cabdrivers to know where it's located and the fastest way to get there from any other point in Manhattan, especially from the transportation hubs they are most likely to come out of. I was on Vanderbilt and 43rd. The consulate is on 39th between Park and Madison. Walking distance, but not if you're clueless. I shot down 43rd, hung a left on Fifth, another left on 41st, a right on Park, and a right on 39th. Voila! One minute early. I had thought about dropping him off on Madison, but he might have gotten lost again.
PASSENGERS FROM LIBYA ARE AS RARE AS THOSE FROM CAPE VERDE
Just before 10 A.M. I was hailed on Eighth by a casual Libyan man named Kamar. He just wanted to go across town to Second Avenue. We conversed about the similarities between Judaism and Islam. I loved his North African accent and he loved my openness. I wonder if he knows that Barnes and Noble flies a flag at the entrance to their bookstores that is identical to that of his country: solid green. Later on I picked up a young lady from the above-mentioned islands off the coast of western Africa. I could not, for the life of me, guess her origin.... something I'm often good at. She herself said people ask her if she's Asian, Latino, etc..
FOLLOWING RULES
FOR TAXI
DOWN TO THE TEE

Minutes later I was on 43rd and Lexington. A woman was hailing on the west side of the street, which is a big no- no for cabbies between 7 and 1 P.M. I motioned her to cross the street over to my side and to my surprise, she complied. I explained about the anti-taxi signs in the bus lane and she completely understood. She agreed it has become much more common to see cabs pulled over by the police. I hope she spreads the word about crossing the street to hail a cab there.
UNDERSTANDING EXPRESSIONS IN ENGLISH
Even though I moved to the U.S. when I was four years old, I never really learned all of the expressions people use in English because my immigrant parents never used them, nor did my mostly immigrant peers growing up in ethnically diverse parts of L.A. and Houston. I've learned so many new expressions in the last three years, simply from hearing them used in the backseat of my taxi. One lady on her cell phone said, "It's water under the bridge." I initially guessed it meant that 'it' was where 'it' should be (whatever 'it' was). I later discovered (on the web) it means something in the past and no longer important.
THE BEST SHAWARMA IS ON THE TONGUE OF THE BEHOLDER
A family trio on their last day visiting from Ramat Gan (suburb of Tel Aviv) claimed that the Shawarma at Bereket (Turkish spot on Houston Street) is even better than the heavenly stuff on the street back home. I found that hard to believe, so I tried it myself. The Turks call it Doner Kabab, even though it's the same exact thing: meat shaved off a rotating spit. I try to limit my consumption of meat, since it has a negative impact on the planet, but Shawarma is one of my Achilles' Heels. Bereket turned out to be alright, but not as great as the Israelis made it out to be. I've always gone there for Falafel, which they do really well. However, my favorite spot for Shawarma remains the new place on Second, between St. Marks and 7th. It's called Cheep's and it's only $3.75 for a loaded sandwich. That's an unimaginable bargain in NYC, and DELICIOUS!
APPLYING SKILL ORGANICALLY
Just before noon I picked up a guy
at Macy's
on 34th. He was in an incredible rush to get to 19th and Sixth, and he understood that no left turns could be made until Ninth. He said, "just do your best and I can run from nearby if that's easier." I took Ninth down to 22nd, made a left, and dropped him off at Sixth, so he could run three short blocks. 18th Street would've swallowed more time with all its delivery trucks. This was accomplished in five minutes flat, and was met with a compliment: "You're an excellent taxi driver." Always nice to hear.
ON DUTY IN MORE WAYS THAN ONE
My sister called frantic and in need of a favor. She's at the end of her third year at Parsons New School for Design and she might just be the next big name in fashion. She needed her final essay edited for grammar and content within the next hour. I always carry my little netbook in the cab, so I pulled into the taxi relief stand on 16th, by Union Square. Sure enough, there was free WiFi on that block, and I was able to revise her paper and email it back to her.
CAB RIDE TO MEET WITH A CELEBRITY
I nearly never get anyone famous riding in my cab. I do, however, come within a degree of them. Around 1 P.M. I picked up an eccentric New Yorker in Midtown who was on his phone the whole way up to 77th and Columbus. He was debating over which snacks to serve at some event. He then said, "I am going to meet up with John Fraser right now." Upon later googling the name I discovered he's a renowned chef who owns a restaurant precisely on the corner where I dropped this guy off. I've had world-renowned chefs in my cab before, but I never caught their names.
COAST TO COAST TO SEE HIS DAUGHTER
The last fare of the day was a moody guy who visits his teenage daughter in L.A. bi-monthly. He didn't seem too happy with his life, but I think I managed to uplift him ever so slightly. Since it was already 2 P.M. on a Friday afternoon, we took the local Brooklyn route to JFK.
I was taken to work by a cabbie from Uttar Pradesh who has hacked only 1 day a week for 8 years. He spends the rest of his time as a termite exterminator.
A BACHELOR'S DEGREE DON'T MAKE YOU SMART
My first fare was a polite (but drunk)
couple who came off as
Columbia grad students. They had me transport them from Chinatown back to their uptown abode just after the bars had closed. They tried to pay with a credit card, but the transaction wouldn't go through. I gave them a cash receipt upon cash payment and she asked if she could have the receipt for the first transaction too. "It won't print out because it didn't work," I said. She got real nervous, as if under the impression that she had paid twice. I guess there are some crooked cabbies out there who tell you the credit transaction failed, even after it just processed successfully, so that you pay them in cash as well, essentially doubling the fare. She stumbled out all worried and said she would figure it out in the morning. I hope she figured out that there is nothing to figure out. And it was already morning, by the way, in Morningside Heights.
For those of you who constantly anticipate this happening, know that the great majority of cabdrivers are honest people, regardless of how rude they might seem to you. Driver rudeness comes from overworked jadedness so don't take it personal. If you have to swipe your card a few times before it works, there's no reason to believe it's charging every swipe. Only one successful swipe is possible per fare. If your card is declined or unreadable by the machine, don't assume the driver is secretly scheming to make you pay in cash. Both the cheap machines installed in our cabs by entities we have no control over, and the cards themselves, are unreliable and not in any way our fault. Try to have cash as a backup if you jump in a cab, and please be aware that if you end up making us wait for you to try all of the cards in your wallet or purse, or make us drive around to find you an ATM, the lost time is directly hurting our income for that shift, so tip accordingly.
SLEAZEBALLS GET FREE PIZZA
Another drunk fare entered the cab in Hell's Kitchen and asked to go to a pizzeria on 14th because a gay clerk works there who has a crush on him and always gives him free slices. This guy reminded me of my friend Cormac, but chauvinistically opportunistic. He spoke of the gay clerk the same way he'd speak of easy girls. Cormac isn't like that, but a doppelganger nevertheless.
NEW JERSEY! KNOW YOUR WAY HOME WHEN DRUNK IN NEW YORK
From that same spot two drunk teenage girls got in and asked how much to Jersey City. I said what I always say: regular fare to the tunnel and then double rate, plus the toll. They seemed clueless about directions once inside Jersey, so I held my breath for what might come next. Luckily, they accepted the PATH train alternative. I dropped them off at the Christopher Street station. Later I noticed a
South African driver license
in the backseat that might have belonged to one of them, but the picture didn't match my memory. Regardless, if you know anyone by the name of
Melissa Coton
, who left her ID in a yellow cab, please refer them to my email address.
SERVING THE HUMAN BEINGS OF BED-STUY
Because God only know how much
they already put up
with. Just before sunrise I was returning from a fare out to deep Brooklyn when a black woman and her three children (one an infant) hailed me on the corner of Bedford and Fulton. It's uncommon to be hailed by anyone in that neighborhood, much less a mother with her kids at dawn on a Saturday morning. I have no doubt in my mind that 99% of the other yellow cabs coming down that street would have flown right past them. I'm so glad I was hailed by them because I love serving the under-served segments of my city. To the Ridgewood border they were headed and I rounded the fare from 12 to $10, which she gracefully accepted, appreciatively.
HIPSTERS SEEK YELLOW CABS ON CERTAIN BLOCKS
I've had such good luck coming down a certain street after dropping off anywhere east of Bushwick Avenue, that it's become my routine route of return toward Manhattan. The Mckibben Lofts often have a steady stream of all-night party-goers exiting its doors. Whether they're waiting impatiently for a car service or walking to the L stop, they'll hail me if I roll by. This time I had two foreign hipster ladies, one from Italia and the other from Ecuador, on their way to 92nd and Madison, a $23 fare that most other cabs would have missed in their incessant race back to Manhattan. Why pay the return time and gas out of your own pocket?
DO YOU KNOW OF A GOOD PLACE?
At 7 A.M. I picked up a Montreal documentary filmmaker at Times Square. She's here to interview an elder Jewish writer who survived the Holocaust and she had stayed up all night to organize all of her information. She was headed to breakfast in the Village so she could stroll through Washington Square Park afterward. It's the second time in a couple months that an out- of- towner has asked me to recommend them a diner in the Village. What else but the Waverly? It's either that or 7A Cafe.
AN UPTOWN ROLL ON A SATURDAY MORNING
Downtime? What's that? At 8 A.M. I picked up an Inwood fare in NoHo. Along my return through Hamilton Heights I picked up another Inwood fare. Upon dropping that one off, an East Village fare hopped in. That's what I call an Uptown (and Downtown) roll. $32, 14, and 37.... back to back! And then right before 10 A.M. it happened again. I picked up an Upper West Side fare on Canal Street, and from there I didn't move an inch before a Brooklyn Heights fare hopped in. From that destination I had a lad with 15 minutes to catch the Bolt Bus on West 34th. Right on time! Those were $19, 31, and 25.... back to back! That's how you make $250 in 11 hours. A mixture of luck, intuition, talent, swiftness, and charm.
Go for a swim in the Florida Keys or anywhere along the Atlantic coast of Florida while you still can.....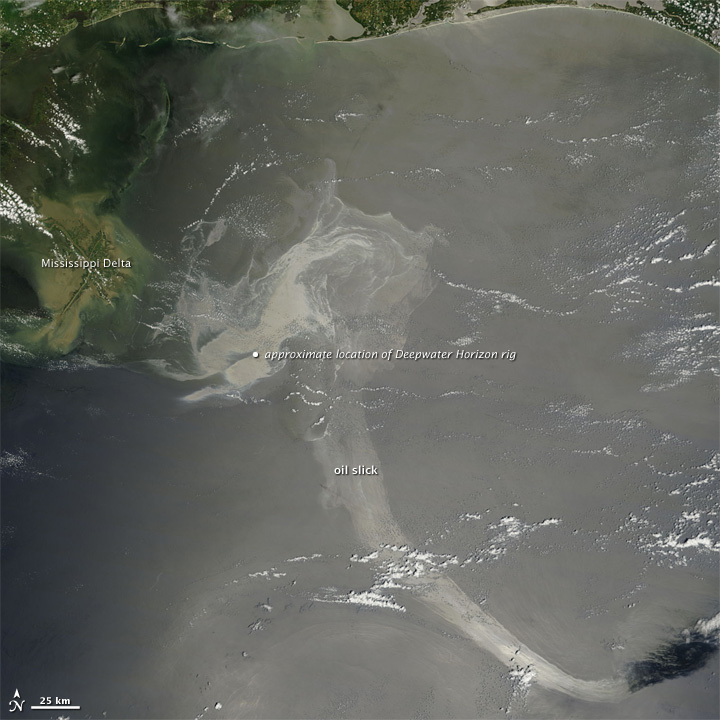 Photo Credit: NASA's Terra Satellite/ The Huffington Post